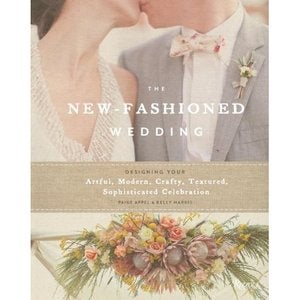 $

45.00
"Designing Your Artful, Modern, Crafty, Textured, Sophisticated Celebration"
This new book by event planners Paige Appel and Kelly Harris of BashPlease is going to rock the wedding world. With amazing photography and witty descriptions, these two innovators will guide the reader through some of the unique events they've put together, adding helpful tips on creating your own special day.
Weighing in at 2lbs, this hard-bound wonder is no joke.
Measuring 11.5 x 9.2" and 1" thick, the photos alone on this mother will draw you right into each page as if you are walking down the isle yourself. Don't chicken out now.